35 International Scholarships for Development-Related Studies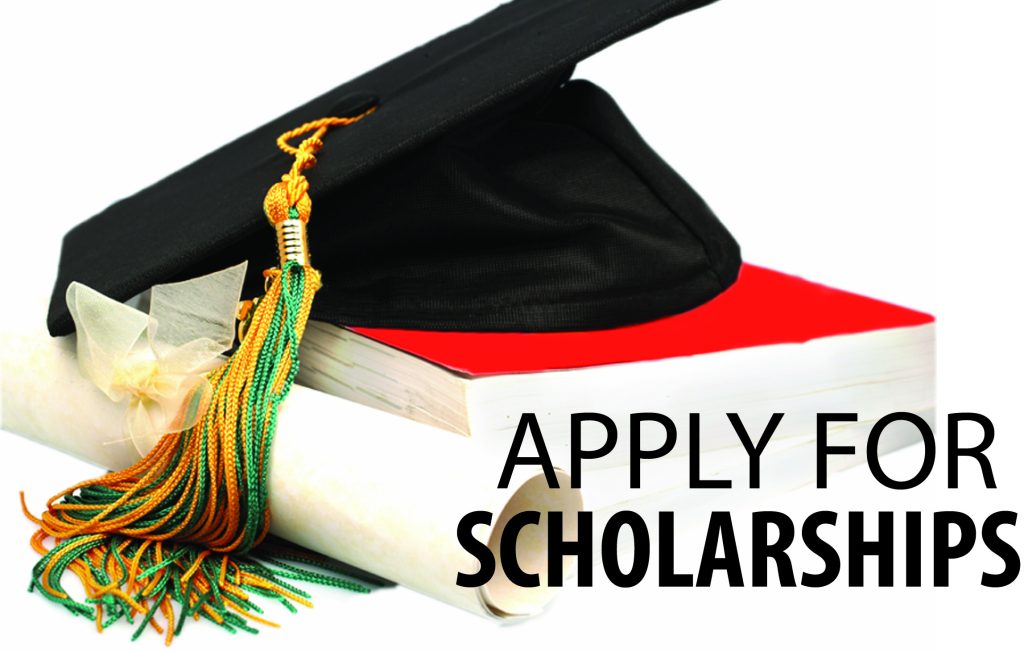 Rotary Foundation Global Scholarship Grants (Any Country)
The Rotary Foundation Global Grants can be used to fund scholarships with sustainable, high-impact outcomes in one of Rotary's six areas of focus related to development: peace and conflict prevention/resolution, disease prevention and treatment, water and sanitation, maternal and child health, basic education and literacy, and economic & community development. The study grants are valued at least $30,000. Generally, the study grants can be carried out in any country where there is a Rotary club or district.
OFID Scholarship Award (Any Country)
OFID (The OPEC Fund for International Development) offers fully-funded scholarships to successful applicants who wish to pursue a Master's degree in a development-related discipline from an accredited University around the world (subject to approval). The winner of the OFID Scholarship Award will receive a tuition support of up to US$50,000 plus a monthly allowance to cover living expenses, books and accommodation.
Joint Japan World Bank Scholarship Program (Multiple Countries)
The Joint Japan World Bank Graduate Scholarship Program provides scholarships to students from World Bank member countries to pursue development-related studies at selected Universities around the world. The scholarships cover the cost of completing a master's degree or its equivalent including tuition, subsistence allowance, travel costs.
ADB Japan Scholarship Program (Asian countries)
The Asian Development Bank-Japan Scholarship Program (ADB-JSP) aims to provide an opportunity for well-qualified citizens of ADB's developing member countries to undertake postgraduate studies in economics, management, science and technology, and other development-related fields at participating academic institutions in the Asian and Pacific Region. The scholarship provides full tuition fees, a monthly subsistence and housing allowance, an allowance for books and instructional materials, medical insurance, and travel expenses.
DAAD Scholarships for Development Related Postgraduate Courses (Germany)
The German Academic Exchange Service (DAAD) provides scholarships for international students for a range of postgraduate courses related to development at German Universities. The scholarships aim at providing academically educated young professionals from developing countries with further specialized studies. The scholarships include monthly payments of 750 euros for graduates or 1,000 euros for doctoral candidates; payments towards health, accident and personal liability insurance cover; and travel allowance, unless these expenses are covered by the home country or another source of funding.
KAAD Scholarships for Developing Countries (Germany)
The KAAD scholarships are addressed to post-graduates and to academics who already gained professional experience and who are interested in postgraduate studies (or research stays) in Germany. The scholarships are targeted to citizens of developing or emerging countries in Africa, Asia, the Middle East or Latin America. There is no specific subject-preference but there is a certain leaning towards "development oriented" studies or studies that will be of significance for the home country of the applicant.
VLIR-UOS Scholarship Program (Belgium)
Every year, VLIR-UOS awards scholarships to students from developing countries to study one of the 15 International Course Programmes (ICPs) or one of the 6 International Training Programmes (ITPs) in development-related fields. The scholarships cover all related expenses including allowance, accommodation, travel costs, tuition fee, and insurance.
See also CIUF-CUD Scholarships that also provide scholarships in Belgium for development related fields of study.
Hubert Humphrey Fellowships Program (USA)
The Hubert H. Humphrey Fellowship Program provides a year of professional enrichment in the United States for experienced professionals from designated countries throughout the world. The Fellowship provides ten months of non-degree academic study and related professional experiences in the United States. The eligible fields of study are mostly development related. The Fellowship provides for tuition fees, living allowance, accident and sickness coverage, book allowance, air travel, etc.
Commonwealth Scholarships (UK)
The Commonwealth Scholarships are targeted to students from developing Commonwealth countries who wants to pursue Master's and PhD study in the UK. All subject areas are eligible, although the CSC's selection criteria give priority to those applications that demonstrate strong relevance to development. Each scholarship provides airfare to and from United Kingdom, tuition and examination fees, personal maintaining allowance, thesis grant (if applicable), initial arrival allowance, among others
See also Commonwealth Shared Scholarship Scheme and Commonwealth Distance Learning Scholarships which both support courses that have strong relevance to development.
Allan & Nesta Feguson Charitable Trust Masters Scholarships at University of Sheffield (UK)
The University of Sheffield, in collaboration with the Allan and Nesta Ferguson Charitable Trust and the Sheffield Institute for International Development, offers 3 scholarships per year targeted at international students from developing countries for a number of courses that are affiliated with the Sheffield Institute for International Development. Each scholarship offers a a full tuition fee waiver, maintenance for University accommodation, and a monthly stipend.
Louis Dreyfus-Weidenfeld Scholarship and Leadership Programme (UK)
The Louis Dreyfus-Weidenfeld Scholarship and Leadership Programme supports outstanding students from transition and emerging economies throughout Africa, Asia and South America to pursue a graduate degree at Oxford University. Eligible graduate programmes are related to agriculture, health care, environmental and water management, economics, public and foreign policy. The scholarship will cover 100% of University and college fees and a grant for living costs.
UEA International Development Full Fees Scholarships (UK)
The School of International Development offers competitive scholarships equal to full EU or International fees to students taking any of the full-time Master's courses offered at the University of East Anglia. The scholarship covers full tuition fees worth £17,600.
ESED Scholarships for Sustainable Energy Development Studies (Any country)
The purpose of the ESED scholarship is to support outstanding students pursuing advanced studies in sustainable energy development and to encourage meaningful contributions to the collective body of knowledge about this subject. Scholarships of US$ 23,000 per year for up to two years are offered for master's level students.
United Nations University Scholarships in Sustainability (Japan)
The Japan Foundation for United Nations University (JFUNU) Scholarship is available for outstanding applicants from developing countries who can demonstrate a need for financial assistance and who are admitted to the Master of Science in Sustainability Programme at United Nations University – Institute for the Advanced Study of Sustainability (UNU-IAS). The scholarship covers the full tuition fees and provides a monthly allowance of 150,000 JPY* for living expenses for a maximum of 24 months.