15 Tuition Fee Scholarships offered by Universities for International Students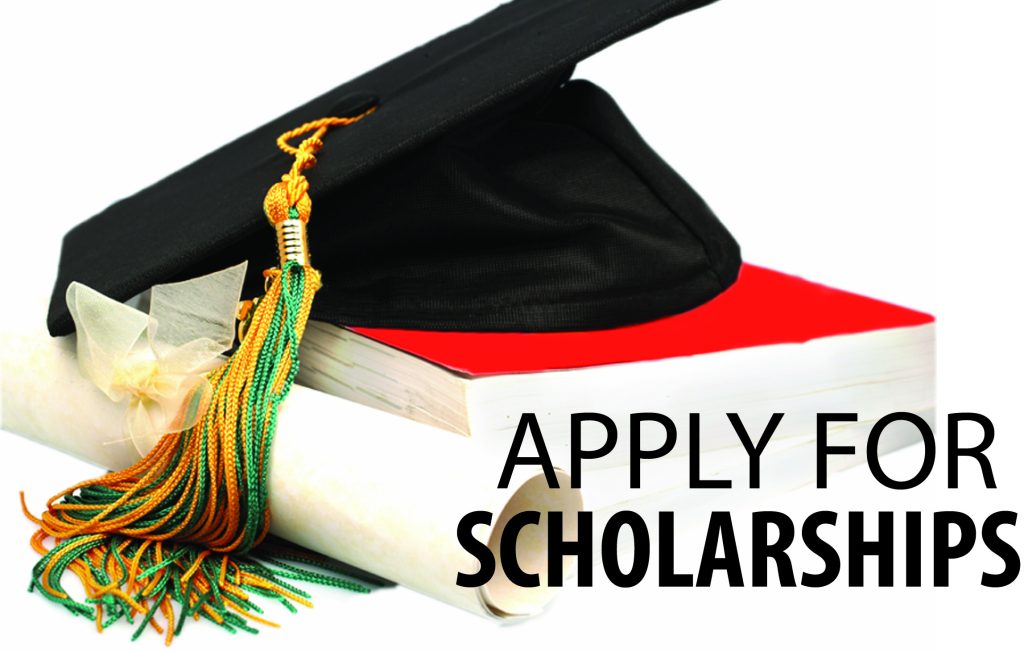 ICSP Tuition Scholarships at University of Oregon (USA)
International students who demonstrate financial need and exceptional merit may apply for the International Cultural Service Program (ICSP) at the University of Oregon. The ICSP scholarship has a cultural service component which requires students to give presentations about their home country to children, community organizations, and UO students, faculty and staff. The scholarships are in the form of tuition waiver worth $9,000 – $27,000.
UCL Global Undergraduate Scholarships (UK)
The UCL Global Undergraduate Scholarship aims to enable and encourage international students from low income backgrounds to pursue full-time Undergraduate degree studies at UCL. There are 10 awards of full tuition fees & maintenance and 20 awards of full tuition fees. The scholarship is tenable for the normal duration of the programme.
Macquarie Vice-Chancellor's International Scholarships (Australia)
The Macquarie University Vice-Chancellor's International Scholarship provides a partial tuition fee scholarship for outstanding students to study an undergraduate or postgraduate degree at Macquarie University North Ryde campus. The scholarship amount is varied up to AUD$10,000.
Bristol University Think Big Scholarships (UK)
Bristol University is investing £500,000 to help the brightest and best international students come to the University of Bristol to pursue any full-time Undergraduate programme (except Medicine, Dentistry and Veterinary Science) or Postgraduate programme. The awards cover between 25 and 100 per cent of tuition fees.
University of West London International Ambassador Scholarships (UK)
The International Ambassador Scholarship recognises and provides financial support for outstanding students who wish to pursue a full time undergraduate or postgraduate degree at University of West London. Scholarships are worth up to £5,000 which can go toward tuition fees.
UWE Chancellor's International Scholarships (UK)
The University of the West of England, Bristol offers more than £100,000 worth of scholarships for international students each year. This includes the Chancellor's Scholarship wherein the recipient will be required to undertake an internship working within the International Development Office and other departments. The scholarship covers 50% tuition fees for one academic year.
Glasgow International Leadership Scholarships (UK)
The University of Glasgow has 70 International Leadership Scholarships available to international (non-EU) students starting a postgraduate taught Masters programme in any discipline for Academic Session 2021-22. The scholarship is awarded as a tuition fees discount and is worth £10,000.
Sheffield Hallam University Transform Together Scholarships (UK)
Transform Together scholarships are open to international and European Union (non UK) students applying to study a full-time postgraduate or undergraduate taught course at Sheffield Hallam University. Half fee waiver (50%) is available for postgraduate courses and for each year of an undergraduate degree.
University of Sussex Chancellor's Scholarships (UK)
University of Sussex Chancellor's International Scholarships are available in the majority of Sussex Schools, and are awarded on the basis of academic performance and potential to non-EU international students who have applied for and been offered a place for eligible full-time Postgraduate Taught degrees at the University of Sussex. The scholarship is 50% off international student tuition fee and is offered for one year.
Leiden University Excellence Scholarships for Non-EU Students (Netherlands)
The Leiden University Excellence Scholarship Programme (LExS) is open to outstanding Non-EU/EEA students enrolling in a master's degree programme offered at Leiden University. The scholarships come in the form of the following: €10,000 of the tuition fee, €15,000 of the tuition fee, or total tuition fee minus the home fee.
Radboud Scholarship Programme for Non-EU Students (Netherlands)
The Radboud Scholarship Programme offers a selected number of talented prospective non-EEA students the opportunity to receive a scholarship to pursue a complete English-taught Master's degree programme at Radboud University Nijmegen. The scholarship is not an amount of money that you will receive on your bank account but consists of a partial tuition waiver. The tuition fee will be waived to the level of an EEA student. In addition the Radboud Scholarship also covers costs such as for visa, residence permit, health insurance and liability insurance.
Lund University Global Scholarships for Non-EU/EEA Students (Sweden)
The Lund University Global Scholarship programme is targeted to top academic students who are citizens of countries from outside the European Union/European Economic Area (and Switzerland) who wish to pursue a Bachelors or Masters Degree Programme at the University. The scholarships may cover 25%, 50%, 75% or 100% of the tuition fee.
Emily Boutmy Scholarships for International Students (France)
The Emile Boutmy Scholarship is awarded to top international students from outside the EU who are applying for eligible Bachelor's or Master's Programme at the University. The scholarships can take different forms of tuition grants ranging from €5,000 to €10,000 for 2 years of postgraduate study or €3,000 to €19,000 for 3 years of undergraduate study.
Griffith Remarkable Scholarship (Australia)
Griffith University is making available the Griffith Remarkable Scholarship for exceptional students applying for undergraduate and postgraduate coursework studies at Griffith University. The scholarship covers 50% of tuition fees that will be deducted from the tuition fees for the duration of the program.
Adelaide Global Academic Excellence Scholarships for International Students (Australia)
The 2021-2025 University of Adelaide Global Academic Excellence Scholarship (International) is a highly competitive award that rewards commencing undergraduate and postgraduate coursework international students who have demonstrated academic excellence in previous studies. The scholarship is a 50% reduction of the tuition fee.
CDU Vice-Chancellor's International High Achievers Scholarships (Australia)
Charles Darwin University (CDU) offers the Vice-Chancellor's International High Achievers Scholarships to international students who have a record of academic excellence and high achievement and who are seeking to commence an Undergraduate or Postgraduate coursework degree at CDU. The scholarship covers 25% or 50% of the tuition fee.