Top 15 International Scholarships for Developing Country Students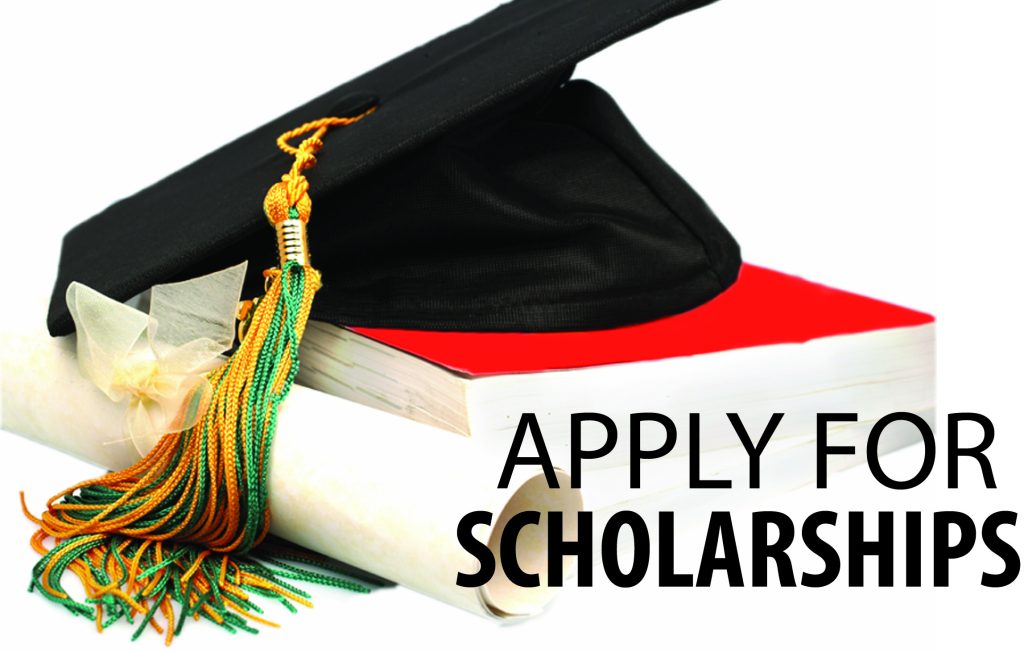 Australian Awards Scholarships (Australia)
Australia Awards Scholarships, formerly known as Australia Development Scholarships (ADS) are scholarships for international students from selected countries in Asia, Pacific, Africa, and the Middle East who wants to study at Australian Universities. The scholarships are towards vocational education and training courses, undergraduate degrees, postgraduate degrees, and PhD degrees at participating Australian universities and Technical and Further Education (TAFE) institutions. The scholarship benefits generally include full tuition fees, return air travel, establishment allowance, contribution to living expenses (CLE), Overseas Student Health Cover (OSHC), etc.
DAAD Scholarships for Development Related Postgraduate Courses (Germany)
The German Academic Exchange Service (DAAD) provides scholarships for a range of postgraduate courses with special relevance to developing countries at German Universities. The scholarships are specifically targeted to international students and young professionals from developing countries in Africa, Asia, Pacific Islands, Central and South America and Central and Eastern Europe. DAAD scholarship supports selected programmes with a variety of full or partial scholarships.
Swedish Institute Study Scholarships (Sweden)
The Swedish Institute provides scholarships in Sweden to highly-qualified international students from developing countries who wants to pursue full-time Masters studies at Swedish Universities. The scholarship covers tuition fee, living expenses, some travel grant, and insurance. About 550 scholarships are offered.
VLIR-UOS Scholarships (Belgium)
VLIR-UOS awards scholarships to students from 54 developing countries in Asia, Africa, and Latin America to pursue an English Taught Training or Master's Programme related to development at Universities in Belgium. The scholarships cover tuition fee, accomodation, allowance, travel costs, and other program related costs.
New Zealand International Scholarships (New Zealand)
The New Zealand International Scholarships offers the opportunity for international students from selected developing countries in Africa, Asia, Latin America and the Caribbean to study in New Zealand to gain knowledge and skills through post-graduate study in specific subject areas that will assist in the development of their home country. The scholarships include tuition fees, travel costs, living allowance, and insurance.
Joint Japan World Bank Scholarships (specified countries)
The Joint Japan World Bank Graduate Scholarship Program provides scholarships to students from developing countries to pursue development-related studies at selected Universities around the world. The program provides annual awards to cover the cost of completing a master's degree or its equivalent including tuition, subsistence allowance, travel costs.
OFID Scholarships (any approved country)
OFID (The OPEC Fund for International Development) offers a fully-funded scholarship to qualified applicants from developing countries who wish to study for a Master's degree in an accredited University around the world subject to approval. The winner of the OFID Scholarship Award will receive a tuition support of up to US$50,000 plus a a monthly allowance to cover living expenses, books and accommodation.
Aga Khan Foundation Scholarships (any country)
The Aga Khan Foundation provides a limited number of scholarships each year for postgraduate studies to outstanding students from selected developing countries who have no other means of financing their studies. Scholarships are awarded on a 50% grant : 50% loan basis through a competitive application process once a year. The Foundation assists students with tuition fees and living expenses only. Generally, the scholar is allowed to choose a reputable University of his/her choice subject to approval.
Wells Mountain Foundation Scholarships for Developing Countries (any country)
The Wells Mountain Foundation, a public charitable foundation based in Bristol, Vermont, USA, funds the Empowerment through Education scholarships for individuals in developing nations or other situations of extreme poverty. You can study in a university of your choice in your home country or in another developing country. The average scholarship amount awarded is $1400 which may be used for tuition and fees, books and materials, and other approved costs.
University-funded Scholarships »
Developing Solutions Scholarships at University of Nottingham (UK)
The Developing Solutions Scholarships are designed for international students from Africa, India or one of the developing countries of the Commonwealth who want to study a Masters Degree at the University of Nottingham and make a difference to the development of their home country. Each year, 105 scholarships are awarded– 30 scholarships will cover the full tuition fee while 75 will cover 50% of the tuition fee.
Louis Dreyfus-Weidenfeld Scholarship and Leadership Programme (UK)
The Louis Dreyfus-Weidenfeld Scholarship and Leadership Programme supports outstanding students from transition and emerging economies throughout Africa, Asia and South America to pursue a graduate degree at Oxford University. Eligible graduate programmes are related to agriculture, health care, environmental and water management, economics, public and foreign policy. The scholarship will cover 100% of University and college fees and a grant for living costs.
Erik Bleumink Scholarships for Developing Countries at University of Groningen (Netherlands)
The Erik Bleumink Fund Scholarships are usually awarded to talented students and young researchers from developing countries to pursue any 1 year or 2 years Master's degree programme or a 4-year Ph.D programme offered at the University of Groningen. The grant covers the tuition fees plus the costs of international travel, subsistence, books, and health insurance.
American University Emerging Global Leader Scholarship (USA)
The AU Emerging Global Leader Scholarship is targeted to high-achieving international students who are dedicated to positive civic and social change and who wish to pursue a Bachelor's Degree offered at the American University. It is intended for students who will be to returning home to improve under-resourced, under-served communities in his/her home country. The AU EGL scholarship covers full tuition and room & board.